From the WHAT I CAN'T POST files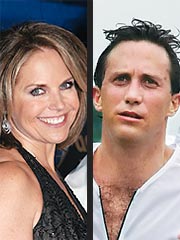 After six months of dating 33-year-old "entrepreneur" & stud-muffin Brooks Perlin, Katie Couric, 50, isn't worried about the younger-man thing. Besides, the old bag needs some young dick…!
So, hey…why
shouldn't
Katie Cutesy treat herself?
Why should she have to
settle
for this?
When she can have
this
…?
"Ahhh...
True love at last
..."
Meet Katie Couric's Young New Boyfriend
====